Race Information
The Colorado Marathon, Half Marathon, 5K, and 10K will take place on May 1, 2016.
Race Details
The Colorado Marathon, a Boston qualifier, is the fastest and most scenic marathon in Colorado. Please visit each race link above for specific race details and fees associated with each event.
Registration
Online registration for 2016 is now open.
Sign up here
to ensure entry for 2016 year's race.
Race numbers are NOT transferable to another person. Sorry, no refunds or roll-forward to future years.
Mandatory Bus Loading
There is mandatory busing required for the Marathon, Half Marathon and 5K. 10K runners
do not
take a bus to the start.
Any participants receiving transportation to the starts by other means than event provided buses is subject to disqualifacation.
Race Start Times
Marathon - 6:30 a.m.
Half Marathon - 6:30 a.m.
10K - 7:00 a.m.
5K - 7:00 a.m.
Bag Check & Retrieval
The start of the Marathon, Half Marathon and 5K will have bag drop available that will be transported and available for pick up at the finish. Please, no valuables or breakable items, and small bags would be appreciated.
The race is not responsible for any items dropped along the course. All items dropped on the course are donated to charity.
Aid Stations
There will be 12 aid stations on the Marathon course and 8 aid stations on the Half Marathon course. They are located at the following Marathon mileage marks (approximate):
Aid Station #1: 2.6 (The Rock Tunnel)
Aid Station #2: 5.0 (Ouzel Day Use Area)
Aid Station #3: 7.1 (Poudre Park)
Aid Station #4: 10.1 (Raft Put In)
Aid Station #5: 12.8 (Green Pipe)
Aid Station #6: 15.3 (Guard Rail)
Aid Station #7: 16.8 (Ted's Place)
Aid Station #8: 19.1 (Bagel Hill)
Aid Station #9: 21.4 (Lyon's Park)
Aid Station #10: 23.2 (Taft Hill)
Aid Station #11: 24.2 (Shields)
Aid Station #12: 25.2 (Lee Martinez)
View the list of
MARATHON AID STATIONS
View
COURSE PROFILE
All Aid Stations will have Eldorado Springs water and Nuun Electrolyte Enhanced Drink. Honey Stinger Energy Gels will be available at the Bagel Hill Aid Station - Mile 19.1. All Aid Stations will also have limited first aid supplies, portable toilets and communication to the finish and to the emergency medical system.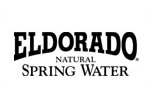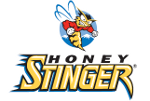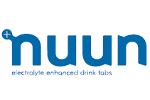 Host Hotel & Expo
Hilton Fort Collins
425 West Prospect Road
Fort Collins, Colorado 80526
www.hiltonforttcollins.com
(970) 482-2626
Visit
www.hilton.com
for special rates and online reservations.
---
Course Info
COURSE MAP
COURSE PROFILE
COURSE LAYOUT
Colorado Marathon Fly Through
View a
map
of the 10K course
---
For All Events
We are an equal opportunity provider, authorized by special use permit to operate on the land in Roosevelt National Forest.